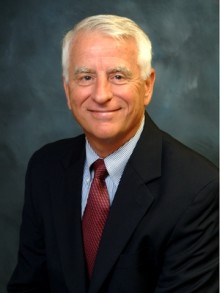 Mr. Marshall, Senior Vice President at Salmon Ventures Limited, was previously employed by Atlantic City Electric (a subsidiary of Pepco Holdings, Inc.)  as Vice President, Atlantic City Electric Region. His responsibility included community and government relations for the Cumberland, Salem, Gloucester, Camden and Burlington service territory portions of Atlantic City Electric.
Mr. Marshall's business, professional and community affiliations include serving as a board member for Salem County Chamber of Commerce; Plan Smart NJ; South Jersey Cultural Alliance; Ronald McDonald House of Southern New Jersey; City of Linwood (Atlantic County) Economic Development Committee; Leadership New Jersey Graduate Organization; United Way; Southern New Jersey Development Council; Atlantic City Electric Employees Federal Credit Union; Atlantic City Electric Quarter Century Club; and the BL England Recreation Center.  Mr. Marshall also served as chair of the Legislative Committee of the New Jersey Utilities Association. He was honored as Businessman of the Year in 1996 by The Arts & Business Partnership of Southern New Jersey.
Mr. Marshall's prior experience includes serving as Manager of NJ State Relations for Pepco Holdings, Inc. from July 2002 to June 2005, responsible for state government affairs;  Investor Relations Director for CONECTIV (Wilmington, DE) from March 1998 to July 2002 with responsibility for strategic financial and investor communications and presentations, shareholder services and stock transfer agency arrangements. He also previously served as Manager of Finance & Treasury Operations (March 1993 to July 1997) for ATLANTIC ENERGY (Egg Harbor Twp. NJ) with responsibility for cash management, banking and capital markets activities, investor and shareholder relations.
Mr. Marshall's educational background includes a Bachelor of Arts degree in Secondary Education from Rowan University and a Masters of Business Administration from Monmouth University. He is a graduate of Leadership New Jersey, Class of 2005 and resides in Linwood, Atlantic County.